Uniquely situated on the peak of Waialae Nui ridge above Kahala, this home was built with optimal weather conditions, views, and lifestyle in mind. Bordered by thousands of acres of awe-inspiring preservation land, privacy abounds at this peaceful retreat. Few locations offer such breathtaking views, space, and conveniences.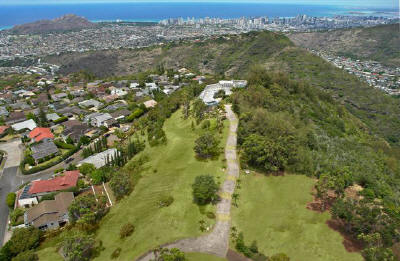 Aerial view looking southwest over property

At an elevation of approximately 1,350 feet above sea level, this may be the highest residentially-zoned point of land in southeastern Oahu. The slope faces primarily to the south and west, with much of the site sheltered from the direct tradewinds. Geographically, this location provides for more favorable weather conditions than those found on some of the neighboring ridges.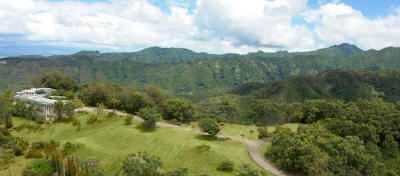 Aerial view looking north

With an ambient temperature usually seven to eight degrees lower than at sea level and a rainfall of roughly thirty inches per year, you will enjoy year-round comfort and cooler temperatures at this luxury mountaintop estate. While many house sites on Maui and the Big Island are found at this desirable elevation, the opportunity to live at these heights on the island of Oahu is truly special.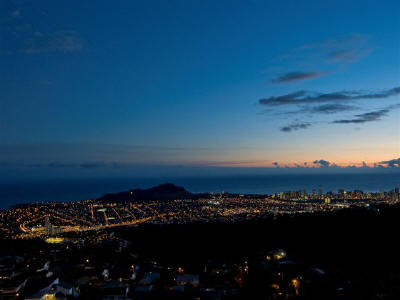 Diamond Head view looking southwest at twilight

The estate is located approximately 20-25 minutes from the Honolulu International Airport and downtown Honolulu. It is also only a short drive to various beaches, shopping, and dining areas.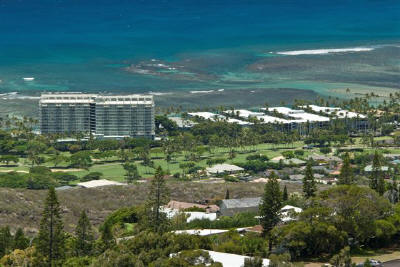 Southern view of The Kahala Hotel & Resort and the Waialae Golf Course

This location is unsurpassed when considering views, weather, and closeness to both urban Honolulu and nature.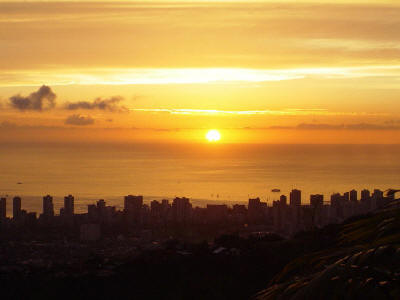 Sunset over Waikiki

Map of Property


View Larger Map